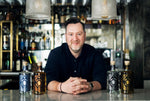 I can't believe it's already been six months since we launched Lost Years Rum!  
Following a year of intensive research, planning, soul searching and day dreaming, we finally got our purpose-driven business off the ground during deepest lockdown in November 2020. 
Thankfully all the effort was worth it and – just half a year later - Lost Years is already proving a hit with mindful drinkers, winning coveted awards and five star reviews and, most importantly, saving sea turtles. 
This was our first venture into the spirits business, so it's fair to say it's been quite a learning curve. We've had to immerse ourselves in the global rum industry, get our heads around the complex rules and regulations that govern the space, and learn to speak the language of the spirits business.  All of this is a far cry from my previous life as an internal communicator.
One thing that became clear very early on is that launching a new rum brand is seriously hard work.
We operate in an increasingly competitive sector and a part of the spirits market that, at times, can feel a little like the wild west. Many commentators are predicting that rum will be the next big spirit, but -whilst the rum renaissance is certainly well underway - there is still a long way to go before 'the noble spirit' is fully understood or appreciated.
Lost Years was conceived around the simple idea of 'great rum, doing good' – we wanted to share our passion for incredible, authentic Caribbean and Latin American rum and do some good at the same time.  We also set out to do it in a way that was honest, transparent and ethical – words that aren't always associated with the rum trade.
The idea for a rum brand devoted to saving sea turtles was hatched on a family holiday in Jamaica during autumn 2019. I'd been out visiting rum distilleries one day, while my wife and children stayed at the resort and heard all about the local sea turtle nesting sites. We got chatting that night and it stuck us that we could combine two of the things the Caribbean is famous for – its rum and its sea turtles.  From that nugget of an idea, Lost Years was hatched.
Getting the idea from dream to reality was no small feat and the whole process took many months of effort – to source genuinely great rums, to identify a charitable partner to ensure the money we raise makes a real difference to sea turtles, to develop the brand and to ensure we delivered a zero plastic, sustainable product.  Tempting as it was at times, we didn't want to cut any corners or undermine our guiding values.
The quality of our liquid was always paramount for us and we made a pledge early on to champion pure and unadulterated rums. Our rums have no added sugar, colour or flavouring – a stark contrast to many of the rums out there - but something that was really important to us.
Thankfully there are a growing number of people out there who are searching for great spirits that stand out from the crowd and who also believe in what we stand for: purity, sustainability, authenticity, quality, value and transparency.
There have been many highlights over those early months – from our first appearance on TV in December, to the dozens of five star reviews we've had from our customers since then. 
We've scooped some fantastic awards and are particularly proud of the Master medal awarded to our unaged Navy Strength rum at Rum Masters 2021 - one of just 12 handed our globally.  We really wanted to show that rums don't have to be aged to be characterful, so this one meant a lot! 
As well as selling direct from our own website, Lost Years is now listed with many of the leading online spirits retailers in the UK - big players like Whisky Exchange and Master of Malt and smaller specialists like The Rum Shop and The Rum Company.  And we'll be launching on Amazon in the next few weeks. 
The coming months will see us expand into bricks and mortar retail, as well as launching in the on trade - so look out for Lost Years in bars and restaurants near you soon! 
One of the most exciting developments in recent months has been the huge amount of interest we've had from overseas – from the US, Canada, Australia, continental Europe and Asia.  As a result, we're now actively working on plans to expand into export markets in 2022.  
It's been a roller-coaster ride so far, but a thrilling one – thank you for joining us on that ride and a massive thank you to everyone who has helped make our dream a reality.
 Lee