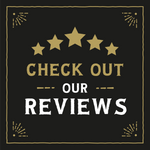 Here at Lost Years Rum we're all about 'great rum doing good' and both elements of this slogan are equally important to us.  
You already know that we're the rum brand devoted to saving endangered sea turtles and that, to date, we've helped more than 35,000 baby sea turtles begin their own journey into 'the lost years'.  
But how good is our rum and is it worth taking a risk on a new brand to try it?  The answer, of course, is a resounding yes! But don't just take our word for it. 
In this age of transparency, customer reviews are important whenever we consider trying something new and that's no different with rum.  That's why we ask for feedback from anyone who buys a bottle from us, whether it's right here at lostyearsrum.com or at Amazon or one of our other retail partners.  
We try to make these reviews easy for you to find - if you click on the rums in our online store and scroll down you'll find genuine customer reviews collected for us by Yotpo, an independent reviews platform.  Here you can see what people think of each of our rums and how they rate it out of five.  With an average customer score of 4.85 so far, we're pretty sure you'll find something you love too!
If you prefer to buy via Amazon, you'll find plenty of reviews there too – just go to the listing and click on the reviews icon (top right).  So far we're scored 4.4 out of 5 by Amazon buyers.
If you want to go a little further, why not check out the following 'deep dive' reviews by some of the UK's leading rum connoisseurs:  
Four Island Rum – by Alexandru Sandu at the Rum Barrel Blog
Four Island Rum – by The Fat Rum Pirate
Lost Years Navy Strength Rum – by the Fat Rum Pirate
Lost Years Arribada Rum - by Steve the Barman (Youtube)
Need more assurance? Just look at our awards cabinet!  We've secured 15 awards in just 18 months – high scores and shining medals from some of the world's toughest professionally-judged, blind-tasted spirit competitions. We're running out of room to share all our medals, but we can now say that every one of our bottlings is an award-winner.
Lost Years was born out of a son's love of marine life and a father's love of rum. We brought to two together to create a spirits brand with a purpose.  Our aim is to save endangered sea turtles one sip at a time, but it's equally important that the liquid itself is a joy to sip! 
The world of rum is confusing enough and there is an awful lot of poor quality product out there – so we hope this information is useful and helps you discover the joy of our beautiful unadulterated rums.